osTicket v1.10 (stable) and Maintenance Release v1.9.15 are now available! Go
get it now
[MOD] Add a client side open ticket list to osTicket 1.10+
Description: This mod adds a list of open tickets to the osticket.tld user panel (prior to them logging in) with limited information so that users can see limited information on other open tickets, and get an idea on where they are in the queue.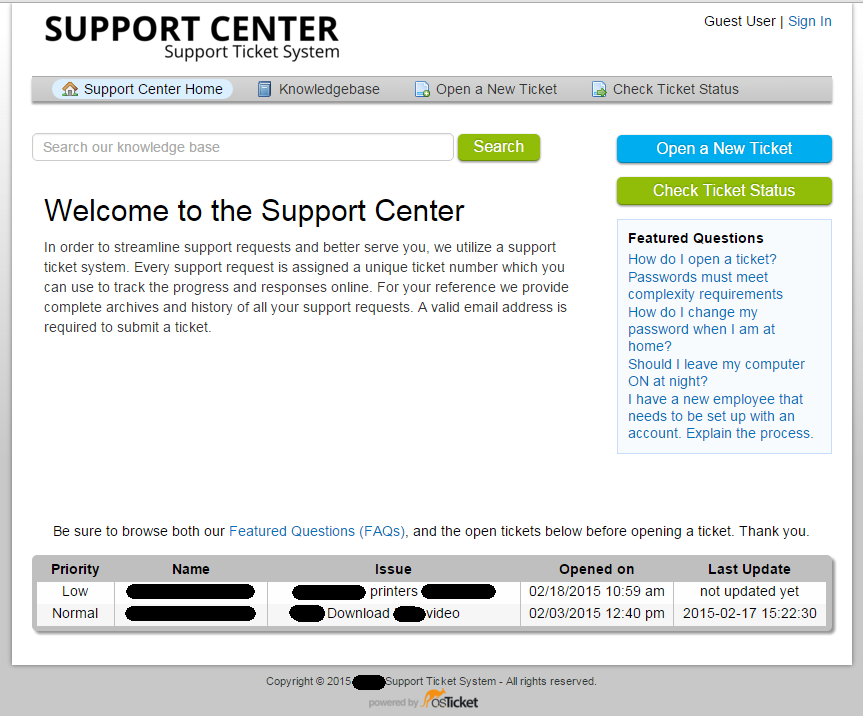 Information on how to install this is located at:
Note: You can edit the display_open_topics limit variable to only display a certain amount of tickets. [default 10].
Tagged: